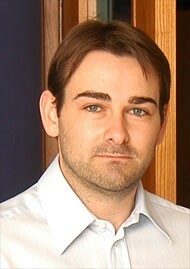 Manolis Karapatakis |
Director of Creative, Marketing and Operations
As the Creative and Marketing Director of the DJK Group of Companies, Mr Manolis Karapatakis is the key contributor to each and every element of the process that results in the final successful outcomes of all projects. Mr Manolis Karapatakis is passionate over the creative approaches and treatments that he applies and aligns with the corporation's strategies.
As the Creative Director he encourages innovative thinking throughout the corporation. He Develops practices which extend the discipline and applies new technologies responsibly and carefully to meet the social, structural, economic and environmental needs of not only each project that the corporation undertakes but in consideration of contemporary and future societies.
He not only implements and oversees the marketing direction of the overall corporation, he is ultimately responsible for the advertising, branding and promotions for the each company and all its products.
Within his portfolio he also serves as Operations Director and Project Manager, taking full responsibility for works and construction, interior design along with space planning of the company's developments.