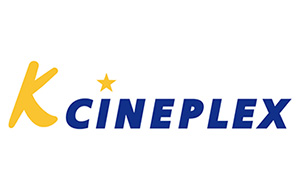 One of our major strengths is portrayed within the film, cinema and entertainment industries. In our cinema division the principal vehicle of expansion has been the development and opening of several multiplex venues in Cyprus. Following the successful launch in 1999 of Cyprus' first Multiplex Cinema and entertainment facility in Limassol; the DJK Corporations, concentrated presence in the Film and Cinema markets has been consolidated with the opening of a further 4 multi-screen entertainment complexes: K Cineplex in Larnaca 2001, K Cineplex Nicosia in 2002, K Cineplex The Mall of Cyprus in 2007 and K Cineplex Kings Avenue Mall Paphos in 2013. An additional five screened Multiplex with a host of facilities is in the pipeline at the new Nicosia Lakatamia Mall.
DJK's development of the multiplex entertainment facilities has been strategic in its cause and has proven a pronounced revival in film attendance and an upsurge with cinema patrons throughout Cyprus. The venues are fully equipped and fitted out with the most up-to-date and state-of-the-art screen and sound technology; accommodating 28 screens and seating for 5300 cinema patrons in uniquely designed surrounds of total luxury and viewing comfort.
Additional facilities within K Cineplex outlets include sweet corners, KFC, Haagen-Dazs at The Mall in Nicosia, Café Rosso in Nicosia, Nescafe Corner in Larnaca, La Croissanterie in Limassol and Dodoni in Kings Avenue Mall.
In 2014 K Cineplex completed its digital deployment. All of its 28 auditoriums are now fully digital.