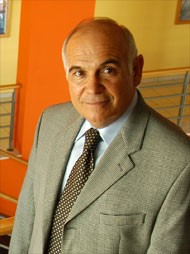 Since its inception in 1992, the DJK Group of companies has held an outstanding track record in shipping, leisure and entertainment industries. Along with our diversification into construction and development, the DJK Group of Companies stands as one of the largest and most successful, privately owned multi-faceted corporations in Cyprus.
The company reviews, revises and modifies issues, goals and actions regularly throughout each year, to ensure that the strategic direction of the DJK Group is aligned to the needs of its clients and community; given an ever-changing environment.
The diversity of our services range from leisure and entertainment, tourism and hospitality, shipping, construction, waterfronts, sports centres and project development. With client satisfaction and service excellence always in mind, we continue to cement very strong relationships with our clients and associates who benefit from being the most important part of our ever-growing business.
The DJK Group of Companies' ongoing contribution to the growth and success of Cyprus' film and entertainment industry continues to lead the field with a series of highly successful innovations. The corporation's concentrated presence in the Cyprus market has been consolidated with the successful opening of a number of multiplexes and affiliated world-class entertainment centres. As part of our acceleration and development strategies, due diligence is under way and further commitments have been made to open a number of multi-faceted leisure and entertainment centres. Following the successful launch of our multiplex and entertainment facility in Larnaca, it has reinforced the old adage that people still go to the movies. With increased diversity of films available for the big screens we are captivating audiences and cinema patrons that span a broader spectrum with an ever-growing patronage from families through to the corporate and professional sectors.
Our company has achieved a great deal over the past few years and we now enter a new stage of purposefully growing the business to create additional incomes and profits.
Our comprehensive plans are ambitious as is achieving our goals. In pursuing such ambitions, the DJK Group of Companies has also been keen to adhere to its "Commitment to Excellence". This principle has been our guiding approach to business and our drive to optimise and yield high quality product that meets internationally accepted standards that are competitive not only in Cyprus.
In taking the DJK Group to the next level, following a full review of assets, production, sales and incomes against future market demands and developments both immediate and through external markets, the board has approved funding and developments for the company to further diversify.
As founder of the DJK Group of Companies and Chairman of the Board of Directors, I am intensely proud of all we have achieved over the years and the standing we hold throughout the diversified industries we operate in. It is that pride, which is echoed throughout the company and its staff that ensures peace of mind and absolute satisfaction for our clients and patrons. This in turn has put us in an enviable position of being the catalysts of change in the Mediterranean region.
Before I conclude, on behalf of the Board of Directors I would like to earnestly express our gratitude to all our valued clients and patrons, who without their trust, confidence and support, the DJK Group of Companies would not achieve its ambitious goals. I also wish to take this opportunity to place on record my heartfelt thankfulness to our partners and associates along with our consultants, suppliers and contractors, for the faith and confidence reposed in us and for their esteemed patronage and support. I hope they will continue to extend the same in the future.
Finally, I would like to add that the solid progress in building the foundations of our future strength are the result of focused effort on many fronts, which comes from our human resource capital, teamwork and commitment. I would therefore like to extend my sincere appreciation to our exceptionally dedicated staff who continued to work diligently for the benefit of the company and who symbolize the DJK Group of Companies' 'Commitment to Excellence'.
We look to our future with growing confidence and in close; I invite you to learn more about our corporation and our people through the following website.
Yours
Sincerely
DJK Group of Companies

Demes KARAPATAKIS
Chairman